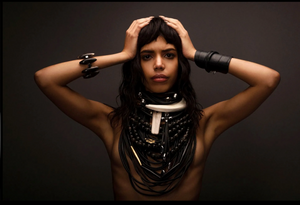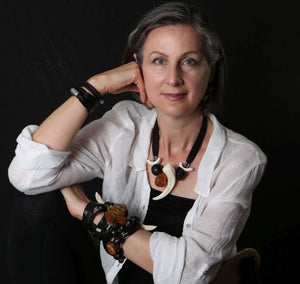 Statement Jewelry from Studio Tiny Loft
LYPKA1 jewelry is a part of STUDIO TINY LOFT jewelry collection.
STUDIO TINY LOFT is a striking selection of bold contemporary statement jewelry pieces. It is relaxed, naturalistic, with elements of surprise and it is never boring!
These prices are not traditional, not too serious - STUDIO TINY LOFT jewelry is fun, confident and deliciously dramatic!
CHECK MORE PIECES ON
Testimonials
I bought two beautiful necklaces this summer. Every time I wear these necklaces, I receive compliments. They really are one of a kind. I was stopped twice on Bloor St asking me where did I get my necklace. Tanya was so patient will me as it was hard to chose from so many pieces. Tanya truly is an artist.....Anne

Anne Cuff
I make it a point to find where Tanya is displaying her jewelry and invariably 1 or 2 pieces follow me home. Her jewelry is unique, top quality, bold or understated (your pick). I always get lots of comments on my pieces whenever I wear them. My collection has grown to over 10 pieces and each time I see her there is something new and lovely to consider. They are excellent purchases that will stay on trend forever.

Brenda Black
Very nice pieces of jewellery. Bought some for the party in New-York this year, and was complemented a lot. Designs are bold, fresh, and definitely not boring. I can wear this jewellery day and night. There is some boho chick to these necklaces and bracelets.

zhana levin
Very happy with purchase .I bought two leather necklaces ,one for myself and one as a gift, they are even more attractive than the photos on the site could reveal.Unique design ,high quality natural materials, in essence, soft new- fashioned leather create a beautiful look and nice comfy feeling. I would, without hesitation, highly recommend Studio Tiny Loft Jewelry .

Halyna Pentsak
Subscribe to our newsletter